The mobile music game that touches 23 million people around the world - DEEMO is officially reborn on the PS4 console.
Besides playing in the general environment, the game also supports PS4 VR that players can immerse themselves in the world of DEEMO. We sincerely hope for your support.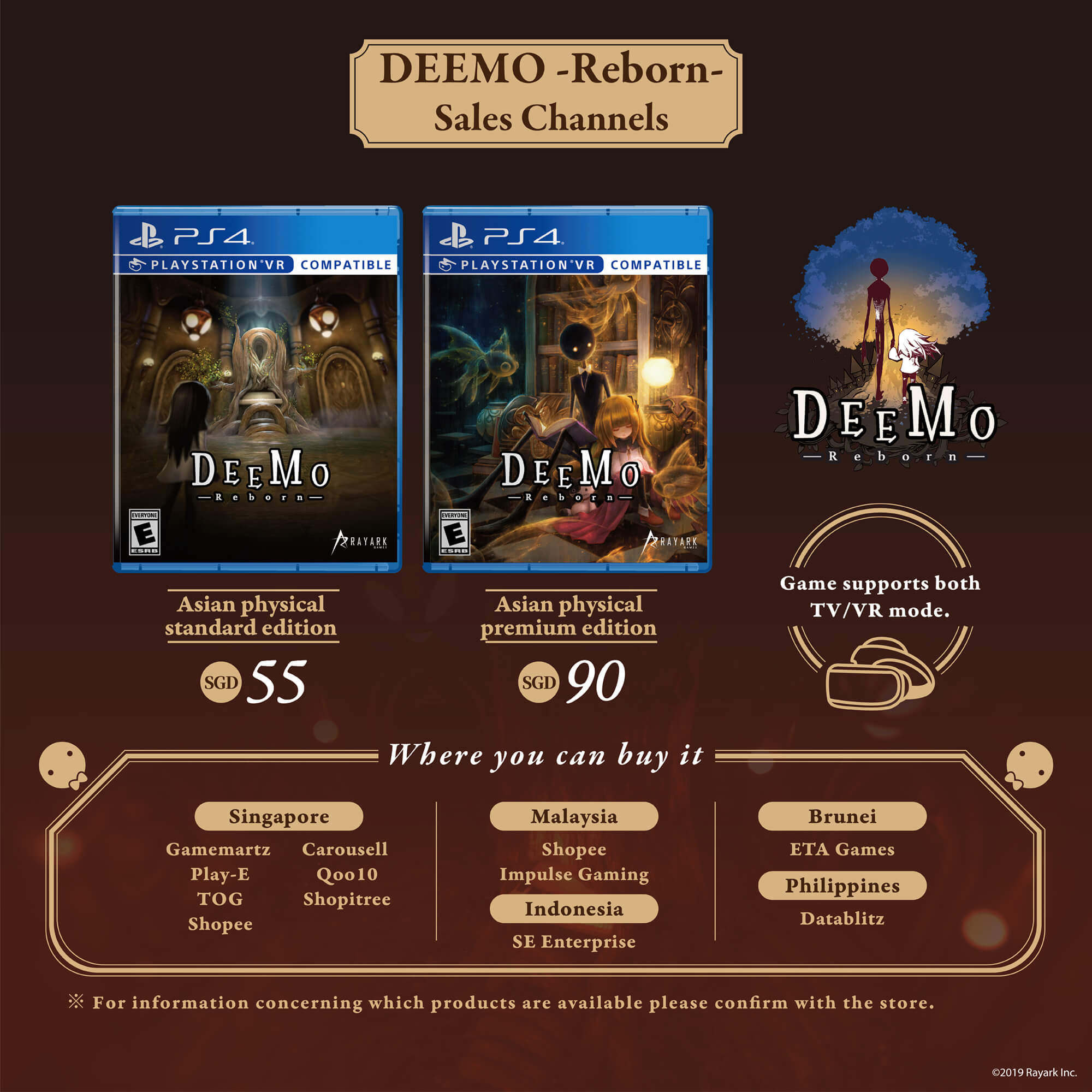 ※ The physical version can be purchased at the following places, please contact the store for detailed sales information.
※ The digital version can be purchased and download on the PS Store.